Multifamily Investment Market
Apartments offer the highest risk-adjusted investment returns of all real estate asset types
Market Scale
U.S. commercial real estate investment volume totaled approximately $550 billion in 2018; Multifamily accounted for approximately 35% of this volume.
Liquidity
Multifamily represented the most liquid real estate asset class for the third consecutive year.
Approximately 35% of U.S. households rent as opposed to own
Growth & Affordability
U.S. households continue to increase, up 1.4% in 2018, creating additional demand for apartment units.
Home values are growing faster than the household income (3.3% vs. 2.1% from 2009-2018).
Non-government sponsored, market-rate apartment units for households with insufficient income to secure home ownership or rent a luxury apartment within a reasonable distance to employment centers
Workforce Multifamily housing targets the <$75,000 annual income working-class demographic – approximately 60% of the population, typically characterized by:
Affordability
With declining national homeownership levels, tenants are renters by necessity, not a choice.
Proximity
Near to Employment Centers: infill locations near key demand drivers.
Market Rate
Tenants are traditionally employed and do not qualify for government-sponsored
affordable housing program
Tired Stock
Older, Class B & C apartments (the 1950s–1970s construction) with limited amenities and outdated interiors.
Households earning 60% – 100% of an area's median income. Using the nation's
2018 median income of $62,175, the target income range equates to households
earning between $35,000 – $62,000.
While 60% of the U.S. population earns less than $75,000, there is limited investment capital targeted at the opportunity to operate affordable properties for this massive segment.
Systemic undersupply of mid-to-lower income stock serves to polarize the market
Undersupply of new mid-to-lower income apartment stock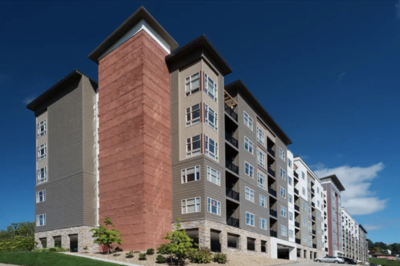 A disproportionate number of new developments are high-end, amenity-rich projects that are out of reach for mid-to lower-income households
87% of all apartment buildings completed in the first half of 2018 were Class A
Class A is defined as the top 20% of the U.S. multifamily supply, representing the highest quality buildings in an area
Require prospective renters with an annual income of more than $75,000
80% of renters in the U.S. earn less than $75,000
Increasing rent differential between Class A and B rent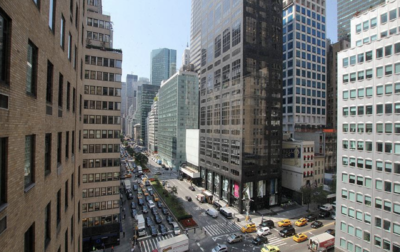 Widening spread between Class A & B rents nationally
The spread between Class A & B rents range higher in the Mid-Atlantic, upwards of $750-1,000.
Flat supply of Class B product and minimal planned deliveries.
Ability to renovate Class B product to achieve higher rents, while maintaining a discount to Class A rents.
New U.S. tax legislation will benefit low to lower-middle-income households.
Robust and consistent demand exists for quality rental units
Pent up demand for institutionally managed apartments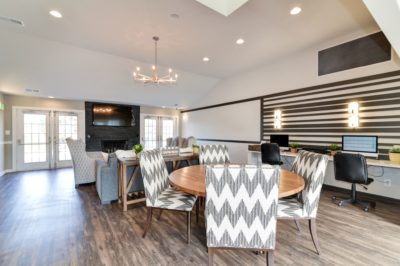 Market absorption rates remain high; net rental unit absorption, being the change in occupied apartments from one period to the next, outstripped additional apartment stock for 2018.
This serves to put additional upward pressure on rental growth, which was double the rate of inflation in the year to April 2019.
Nationwide rents increased 3.6% during 2018, per the Consumer Price Index.
Superior vacancy rates at the lower and middle ends of the market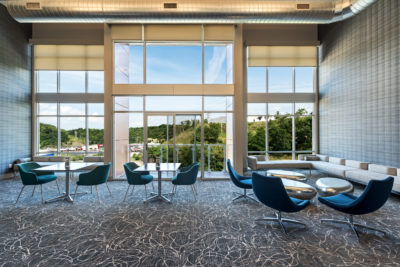 Low vacancy rates continue to characterize the market, most profoundly experienced across lower and moderate-quality rental accommodation.
Current vacancy rates for lower and moderate-quality accommodation are at amongst the lowest experience in over a decade.
The annualized rental vacancy rate across the US reduced 0.3% year-on-year and stood at 6.9% in the first quarter of 2019.
AION Partners investment focus is the Mid-Atlantic region, an urban corridor with more than 37 million inhabitants between NYC and Washington, DC.
Workforce Multifamily housing targets the <$75,000 annual income working-class demographic – approximately 60% of the population, typically characterized by:
Non-Institutional Ownership
Ability to acquire from regional and family office operators create levers for value creation.
High Barriers to Entry
New supply is limited due to high density and strict zoning codes
Homeownership Affordability
Large spread between median home values and median household income results in a large renter population
High Quality Employment
Established economies with industry diversification including Healthcare, Technology, Education, Finance, Government and Manufacturing & Distribution.
Recession Resilient
The Mid-Atlantic Region has historically been less affected by down markets compared to high-growth regions.