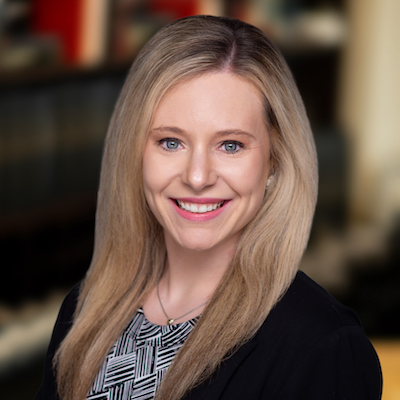 Taylor Finley is an Associate at AION Partners where she focuses on underwriting investment opportunities and asset management across the firm's portfolio.
Prior to joining AION Partners, Taylor worked in the U.S. House of Representatives where she managed relationships between Members of Congress, the House Ways and Means Committee, Fortune 500 companies and advocacy groups to draft legislation, letters, amendments, and op-eds within international tax. She also worked as a business management consultant within the federal government.
Ms. Finley graduated from the University of Oklahoma with a BBA in Entrepreneurship and Venture Management. She received her MBA and Certificate in Global Real Estate from the Georgetown University McDonough School of Business.